Sponsorship & Exhibition Details | Invitation to Attend


Dear Colleagues

We hope that 2019 has been a healthy and productive year thus far. It is time to gear up for Colorado Phlebology 2020.

Once again we will get together in Telluride to share our love of the mountains, our passion for our work and our need to collaborate on the problems and challenges of modern phlebology. John's Kingsley's vision of a free flowing exchange of ideas, a robust debate, a transparent review of difficulties we encounter in our work along with our close association with key industry sponsors set Colorado Phlebology apart from other medical meetings.

We want Phlebology Colorado to continue to serve its attendees and sponsors. Our collective participation makes Phlebology Colorado what it is and what it can become as we carry on the vision of our dear friend John. Please reach out to any sponsors or friends that you think might appreciate this experience. Sponsors would be coordinated through Leon Olsen and myself. Invited colleagues are encouraged to bring cases for presentation in the spirit of the meeting

We are making preparations for the February 2020 meeting. It will be a good meeting once again and will certainly afford us time renew our friendships.

Warmest Regards

Respectfully

Paul M. McNeill, MD (Director)








MANY THANKS TO OUR INAUGURAL & ONGOING SPONSORS



See below for further details on:
Exhibition Layout
Sponsorship Options
Exhibition/Sponsorship Application
Logos
Company Profile
Advertisement for Program Book
Satchel Inserts
Cancellation
Catering
Internet Access
Insurance
Security
Registration and Accommodation
Storage/Delivery details
Map
Timetable
Exhibition Layout | Madeline Hotel and Residences
568 Mountain Village Boulevard | Colorado 81435
From spacious guestrooms and suites, to two, three, and four–bedroom residences, Madeline Hotel and Residences offers Telluride accommodations that deliver the utmost in comfort, style and atmosphere. Every living space surrounds you in luxury with sophisticated decor and breathtaking views. The Madeline Residences are ideal vacation rentals in Telluride, offering all the conveniences of home along with the world-class amenities reserved for Residence Owners and hotel guests. When you're staying slopeside, you're at the center of it all.

* Located amid the 14,000-foot Rocky Mountain peaks towering above the historic town of Telluride
* Steps from over 100 Telluride ski trails.
* Just a gondola ride away from the Town of Telluride
* Only 10 miles to Telluride Regional Airport (TEX)
* 65 miles from Montrose Regional Airport (MTJ)
* 120 miles from Durango-La Plata County Airport (DRO)

All space will be allocated as support is confirmed, with preference to Principal Sponsors.

| | |
| --- | --- |
| | |
| | Exhibition Layout in Idarado Ballroom |

Principal Sponsor (Limited to two companies)...................................... USD $10,000
Includes:
Double table space (12' x 30")
2 complimentary registrations
2 complimentary tickets to the conference dinner at Allreds Restaurant
2 page (or DPS) colour ads in the proceedings (with placement preference)
Satchel insert
Acknowledgement as the principal sponsor(s) for the meeting on:
- website
- delegate newsletters
- conference registration brochure
- onsite conference signage

Supporting Sponsor ............................................................................... USD $ 6,500
Includes:
Single stand space (6' x 30")
1 complimentary registrations
1 complimentary ticket to the dinner at Allreds Restaurant
1 page colour ad in Conference Proceedings
Satchel insert
Notes and participation inclusions:
Tables (6' x 30") and chairs can be arranged for space on request. Includes a list of the conference participants, with contact details of those who have given permission for name publication
Acknowledgement on registration, website and proceedings of company participation
Format: Print quality TIFF, PDF or EPS
Due date: With confirmation of sponsorship
Email: leon@conferencematters.co.nz
Sponsors' logos will be displayed on the website, in the registration brochure, program
book and on relevant signage. If you wish to provide a hyperlink to your company website, please
email the URL when sending your logo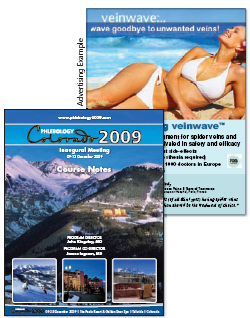 Format: 50 words plus contact details
(company name, address, phone, fax, email, URL and contact name if required)
Due date: With confirmation of sponsorship
Email: leon@conferencematters.co.nz

Advertisements for Program Book

As an sponsor you are entitled to an ad insert in the Conference Proceedings as per the following:

Full Page: (Width) 180mm x 270mm (Height)
Colour: Full Colour
Format Artwork: High resolution PDF preferred. Artwork created by any of the following applications are accepted as well as any other program that produces the same type file formats: Adobe Illustrator, InDesign, Freehand, Photoshop.
Material Deadline: 14 December 2019
Deliver to: Email: leon@conferencematters.co.nz

Satchel inserts (80 copies) are to be delivered by Monday 03 Feburary 2020 using the Satchel Delivery Labels



Cancellations received in writing prior to 31 December 2019 will be refunded all monies paid less expenses incurred.

After this date no refunds will be made. The organisers reserve the right to cancel the exhibition due to events or circumstances beyond their control. All monies received will be refunded in full in this situation.



All catering and functions (except the Dinner) will be held amongst the exhibition display area. The organisers will work with the catering team to ensure all positions receive the best possible exposure with delegates


Internet connections (wireless) are available to your stand space at Madeline Hotel and Residences.


It is the responsibility of each sponsor to ensure that their stand and goods on display are adequately insured for theft and damage.


General site and access security will be provided for all exhibition by resort staff. Security of your exhibition site during the day is individual responsibility.


| | |
| --- | --- |
| Registration and Accommodation | |

All attending company representatives must be registered for the meeting, including complimentary registrations.

Group discounted rates have been negotiated with Hotel Madeline. You must book your accommodation through Conference Matters on the registration form to receive the discounted rate.




Madeline Hotel Delivery Details



The Hotel will accept shipments no earlier than two (2) days prior to the arrival day of the convention.

Please address all shipments to:

Attention: Company Name
Phlebology Colorado 2020
Arriving: 05 February 2020
Att: Convention Services Manager
Hotel Madeline
568 Mountain Village Blvd
Telluride, CO 81435
Phone: (855) 923-7640

Shipment handling charges will apply. First 100 pounds of freight are handled at no charge. Anything over 100 pounds will be charged $50.00 per 100 pounds.





Instructions: Use the + and - tool on the map to zoom in and out or left double click with your mouse to zoom in and right double click to zoom out. To move the map, drag your mouse the direction you would like to go.

'A' is the location of the conference hotel; Madeline Hotel and Residences.


DATE
DETAILS
TIME
Logo
On registration
Company Profile
On registration
Fri 13 Dec
Conference Proceedings Ad Deadline
5:00pm
Mon 03 Feb
Satchel Insert Deadline
5:00pm
Wed 05 Feb
Sponsor setup
4:00pm - 8:00pm
Thurs 06 Feb
Meeting Discussion
7:00am - 9:00am
Free time
9:00am - 4:00pm
Meeting Discussion
4:00pm – 7:00pm
Fri 07 Feb
Meeting Discussion
7:00am - 9:00am
Free time
9:00am - 4:00pm
Meeting Discussion
4:00pm – 6:00pm
Meeting Dinner - Black Iron Bar & Grill
7:00pm - 10:00pm
Sat 08 Feb
Meeting Discussion
7:00am - 9:00am
Meeting Concludes

9:00am

Sponsor packout

9:00am

Mon 10 Feb
Courier pickups+ 
5:00pm
+All equipment/brochures must be picked up by 5pm Monday 10 February 2020. Any material still uncollected by this date will be deemed wanted and disposed of appropriately.

Contact Leon Olsen at Conference Matters or call +64 21 164 3815 for further details.